Celorico de Basto
We are also at Valadares Beach (Vila Nova de Gaia), and Póvoa de Varzim (Navais)
Nature Habitat
we love to make you feel at home, at family
"Inhabit Nature" motto, mostly in isolated and autonomous housing, and singularities of "camping" at Rivermill, or Micro-Camping on private land. Houses are indenpendent, private, with a Private Pool, or Private Tank, and / or River small dam. For a light walk and to explore heritage we have the "Codcake Trail"* Rural Trail, and at Fermil a River Beach.
RUSTIC COTTAGE "CHALÉ", whithin our Farm, for 2+2 people;
EIRA HOUSE, neo-rustic, for 2+2 people, whithin our Farm, upper suite, and living room sofabed;
LIMETREE HOUSE, modern, up to 4+2 people, with river, cascade, small dam and barbecue at Nature Kiwi;
PANORAMIC AURORA HOUSE, up to 8+ pessoas, contemporary, snooker, games, saltwater pool;
ARNÓIA CASTLE HOUSE, traditional house, up 6+2+ pessoas, at Arnóia's historical center, near Amarante, with games and saltwater pool.
RUSTIC STUDIO (2+1pax) and/or SUITE CASEIROS (up to 2 pax) at Musem-House Requeixo old style, refurbished.
VALADARES BEACH HOUSE, near Ocean, Vila Nova de Gaia - Valadares Beach, up to 2+2+ people.
COUTO COUNTRY AND SURF, recently updated with mezzanine, up to 2+2 people. Located at Póvoa de Varzim - Navais, near our Windmills.
BARREGA RIVERMILL, recently refurbished, to be available at 2022, allows lodging up to 2+2 people on sofabed's only. Adapted drom a rivermil, functioning. at Barrega, Borba de Montanha. Has pedestrian route, and restaurant nearby. (*TO BE AVAILABLE*)
*Press next button to index all houses and explore photographs and videos.
KNOW MORE
Micro Camping
nature habitat, as a wild statement
Em modo tipo
MICRO-CAMPISMO
, em terrenos privados, para verdadeiros apreciadores da Natureza:
O MOINHO DE RIO, um habitat vivo, integrado na NATUREZA do Rio Bouro (Veade), "puro", dormir dentro do Moinho, sobre a água do rio. Duche ao Natural. Sem Eletricidade. (máx. 2 pax)
A PLANICIE do Moinho de Rio, livre, com relvado, puro, duche ao natural, sem eletricidade, para tendas.
O terreno dos "KIWIS" em Ribas, para tendas ou autocaravana, com cascata, lago com trutas, Duche Solar, Eletricidade (ponto), Churrasco. Isolado, privado. (Exclusivo)
A CARAVANA, no terreno da Casa de Praia em Valadares, para pernoitar. Equipamentos ao uso a combinar.
A CASINHA DE MADEIRA, no terreno da Casa de Praia em Valadares, para pernoitar. Refeições em take-away.
O terreno em Valadares, para TENDAS, para pernoitar. Apoio a caminhantes de Santiago de Compostela.
Apoio a AUTOCARAVANA, mediante compra de um cabaz, convidamos a pernoitar e conhecer os nossos produtos.
EXPLORE
Organic Products
enjoy our apple juice!
We prepare in certified organic production mode, with apples as the main product and its by-products, being best known for our tasty 100% Organic Apple Juice. We sell apple varieties throughout the annual maturation (São João, São Tiago, Prima, Pipo de Basto, Bravo, Reineta, Querina, Verdial, Granny Smith, Porta-da-Loja, and Malápio). Also sun-dried apples, dried lupins, lemons, creams with wild fruits and apples, applesauce or chestnuts, conventional lemon jam. Red green wine of 2019. We have animals running freely on the farm (most of the time), churras do minho sheep, to regional chickens, and geese. All pleasant and safe. Applejuice is pressed apples, pasteurized in bottle, no added sugars or other substances, fully natural.
Explore our *ONLINE STORE*
We recommend
our own lifestyle, and outside suggestions
Whithin our way of life, we have over the year apple and wine catching, preparing small local trails, with refurbished waterpounds with small cascades, barbecue areas, shading. Also can provide Yoga, or suggest to outside activities. And delicious traditional cod cakes.
We love to show what we do best, so we've connected with partners and suggest some daily-guides to you: Tâmega Eco Trail from Arco-de-Baulhe to Amarante; Wine tasting with partner; Tapas with local taverns; Romanic Architecture Patrimony; Sailing; Radical sports, and much more!
FIND IT HERE
Visit the North
explore the wonders of north and baixo tâmega
Baixo Tâmega presents two very distinct realities: the Terras de Basto, a transition zone between the Minho coast and the lands of Trás-os-Montes, encompassing the three northernmost counties, and the lands marked by the two rivers that cross them, Rio Douro and the Tâmega River. These two realities are also marked by the embedded valleys where the respective rivers flow, factors of opposition and, simultaneously, of unity between the different municipalities, by the mountain complex Alvão / Marão / Aboboreira.
Located at interior north centre, it's easy to go to Oporto, Braga, Guimarães, Gerês, and many more.
Also explore our Verde Sentido partner and Vinho Verde delights.
Visit Baixo Tâmega Tourism
About us
the wonders of our countryside
Our farm is a singular experience, with certified organic production farming, at four acre terrain, with apple as main product, and it's derivates (mostly known by our tasty applejuice). We enjoy solar ovens, friendly environment solutions, and like to preserve real-estate and natural patrimony. We've been preparing natural environments for you! The national brand "Lavoura da Bouça - Fruta Bio" was recently approved. We will go with time, make the transition from "Quinta da Bouça".
About us
Talk with us
ou direct call +351 911 971 609
The guestbook
what our guests told about us.

Casa do Castelo* Foi muito bom caminhar e explorar os Percursos Pedestres, Ciclar na EcoPista do Tâmega, e mergulhar na Piscina de Água Salgada. Gostei do estilo tradicional português, e…
José M. Esteves * Portugal

Casa Requeixo * Apreciei o carácter histórico da casa. O voltar às raízes da minha infância. Conseguiram eternizar uma época, o espaço, o mobiliário, original Adaptando algumas necessidades modernas. A…
Marilia * Portugal

Kiwis MicroCampismo * Divertimo-nos muito junto do Rio e lago da Cascata! O churrasco deu mesmo jeito para os grelhados!!! Tem pequenos lagos para molhar os pés, ideal para crianças! …
Catarina Castanheira * Portugal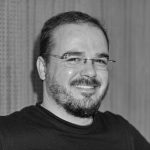 Cottage Farm * Being here feels like a journey to rediscover the rural Portugal, in authentic (free) form, without excessive modern refinements. We've felt remembering our own childhood, when we've…
Hugo Nascimento * Lisbon, Portugal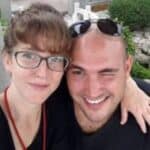 Watermill * We had such a great time at the water mill! everything around was so magical, the river, the green, the sound of the water all night... Jose has…
נדב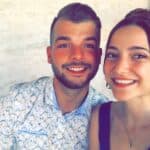 Maison Eira * Accueil Très chaleureux de José et Aurora, toujours soucieux du bien être de leurs voyageurs. Logement très propre et très bien équipé. Emplacement unique et très joli.…
Romane * Angoulême, França

Panoramic House * ...was clean, spacious and comfortable, it had all the amenities a family would need. The location was absolutely breathtaking, with plenty to do around but equally quiet…
Viktoria * United Kingdom

Valadares Casa de Playa * Todo en sí es maravilloso. Los anfitriones más amables no pudieron ser. Nos trajeron frutos ecológicos, mermeladas y zumos hechos por ellos mismos. Unas personas…
Lourdes * España
Read all Posts